About HydRegen


HydRegen
is an innovative, early-stage technology currently under development within the group of Prof. Kylie Vincent at the University of Oxford. Prof Kylie Vincent and Dr Holly Reeve have been awarded £2.9 M from the Industrial Biotechnology Catalyst (Innovate UK/EPSRC/BBSRC), for a 5 year, translational research project, to take the
HydRegen
technology towards market.
The
HydRegen
technology provides a flexible platform of enzyme-modified carbon particles which facilitate implementation of cofactor-dependent biocatalysis for chemical synthesis. This technology has a wide range of applications in the fine chemicals sectors for synthesis of pharmaceuticals, flavour and fragrance molecules and more broadly in introduction of chiral centres and for controlled oxidations.
The concept has been proven and initial results have been recognised by representatives from industry as demonstrated by
HydRegen
's success at the
RSC Emerging Technology Competition 2013
and more recently by receiving
IB catalyst funding
. We are now establishing an interdisciplinary team spanning biocatalysis, catalytic hydrogenation, flow catalysis and molecular biology to demonstrate the technology to a wider audience under industrially useful conditions.
The science behind the HydRegen Technology
Biocatalytic Hydrogenation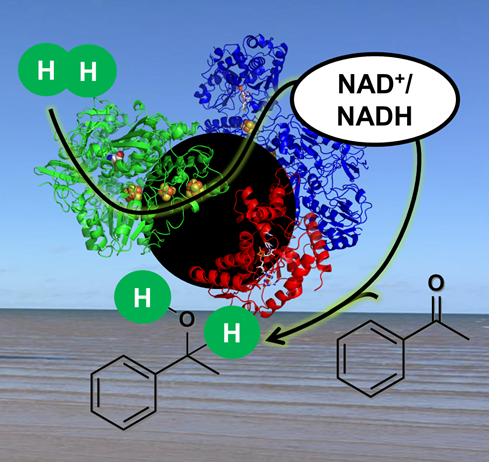 We have developed a system of enzyme-modified carbon beads which combine enzymes for H
2
-driven NADH recycling and a selective NADH-dependent biotransformation.
A hydrogenase (green) is able to split H
2
into protons and electrons. The hydrogenase has a naturally occurring chain of FeS clusters which allow the electrons from H
2
oxidation to be rapidly transferred from the active site to the edge of the protein shell. When the hydrogenase is immobilised onto an electronically conducting carbon particle, the electrons can be channelled into the particle. A second enzyme, an NAD
+
reductase (blue), is co-immobilised onto the particle. This enzyme is able to take up electrons and use them for efficient reduction of NAD
+
to NADH.
A third, NADH-dependent enzyme (red) can then be immobilised on the same particle. In the presence of H
2
the NADH is efficiently recycled. This allows reactions to precede with 100 % atom economy. We find that the third enzyme operates faster when co-immobilised in close proximity to the cofactor recycling system that when it is used in solution. For more detail,
see our recent publication
.
This technology addresses 2 key challenges with implementing NADH-dependent biocatalysis. The use of H2 as a reducing equivalent allows up to 100 % atom efficient biotransformations. Our rapid, one-step enzyme immobilisation method is applicable to most biocatalysts and allows simple removal and re-use of the enzymes.
Awards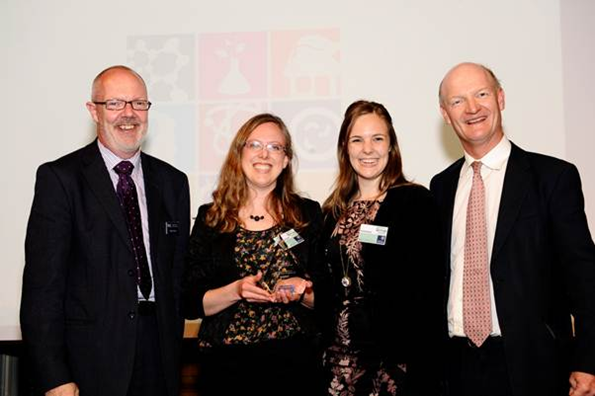 The
HydRegen
Technology was the Overall Winner at the
RSC Emerging Technology Competition
on the 5th June 2013.
Kylie was the 'Science and Technology
Woman of the Future
' in 2011.
The Team



Left to Right: Elena, Philip, Kylie, Holly, Jack, Lisa and Miguel.
This research is conducted within the
Vincent Group
at the University of Oxford and is supported by
Oxford University Innovation
and an Industrial Advisory Board.
Funding


2016 IB Catalst funding
The Vincent group have received major funding from EPSRC via Innovate UK / EPSRC / BBSRC Industrial Biotechnology Catalyst Round 3. The project, developing H
2
-driven enzyme-catalysed chemical synthesis, started in Jan 2016 with Dr Holly Reeve as Project Manager.
2015 iCASE studentship
Michalis Posidias joined the team to begin his DPhil, his research project looks at operating the enzyme-modified particle system in the reverse direction for H
+
-driven NAD
+
recycling to support terminal alcohol oxidation to generate aldehydes. This is funded by a BBSCR iCASE studentship with support from
Johnson Matthey Catalysis and Chiral Technologies
.
2014 Business Interaction Voucher
Work to extend the H
2
-driven cofactor recycling system to NADPH recycling for NADPH-dependent enzymes was supported by a Metals in Biology NIBB Business interaction voucher and GSK.
2012 ERC Proof of Concept funding
R&D on this innovation was supported by ERC Proof of Concept Grant 297503 during 2012.
Publications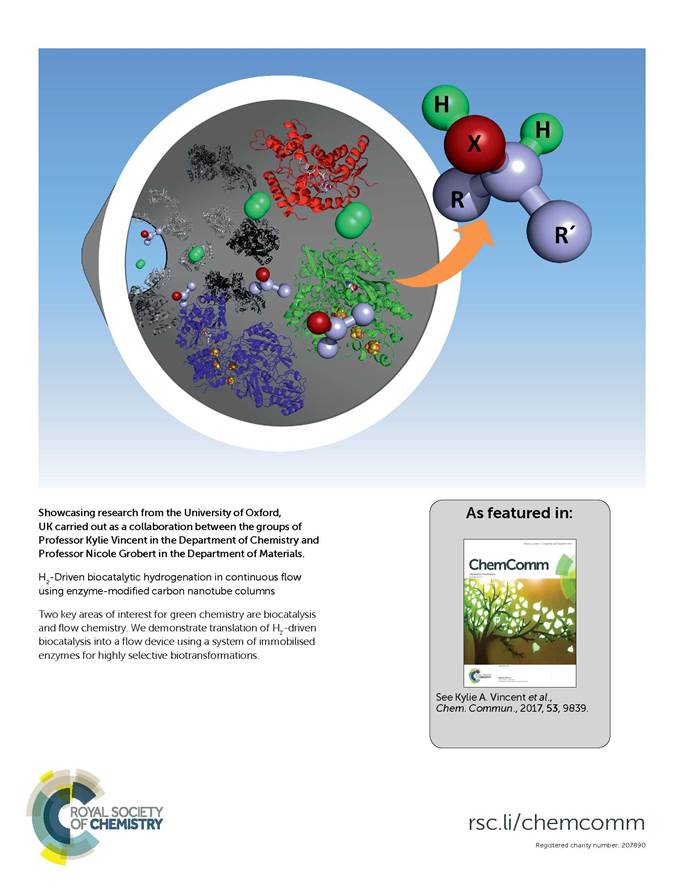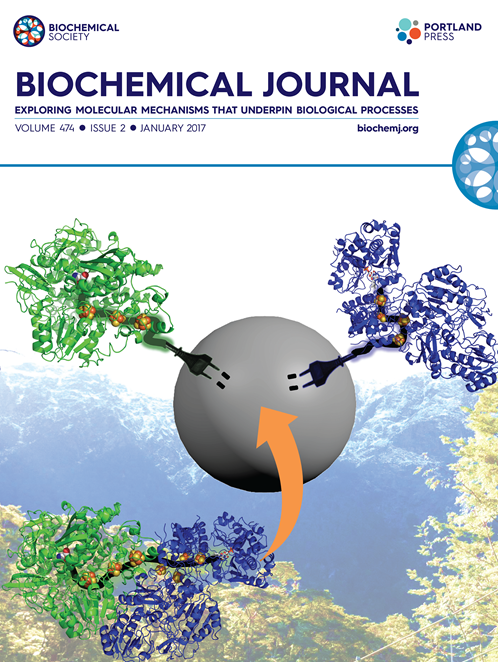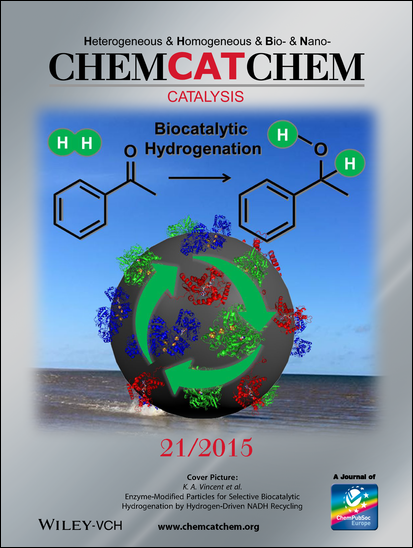 Cover article
in ChemCommun: Zor, C., Reeve, H.A., Quinson, J., Thompson, L.A., Lonsdale, T.H., Dillon, F., Grobert, N., Vincent K.A., 'H
2
-driven Biocatalytic Hydrogenation in Continuous Flow using Enzyme-Modified Carbon Nanotube Columns',
Chem. Commun.,
2017, 53, 9839-9841
DOI:10.1039/C7CC04465H
Cover Article in Biochemical Journal:
Reeve, H.A., Ash, P.A., Park, H., Huang, A., Posidias, M., Tomlinson, C., Lenz, O., Vincent, K.A., 'Enzymes as modular catalysts for redox half reactions in H
2
-powered chemical synthesis: from biology to technology',
Biochemical Journal
, 2017,
474
, 215-230
DOI:10.1042/BCJ20160513
Cover Article in ChemCatChem:
Reeve, H.A., Lauterbach, L., Lenz, O., Vincent, K.A. 'Enzyme-Modified Particles for Selective Bio-Catalytic Hydrogenation via H
2
-driven NADH Recycling'
ChemCatChem
, 2015,
7
, 21, 3480 - 3487
DOI:10.1002/cctc.201500766
Reeve, H.A., Lauterbach, L., Ash, P.A., Lenz, O., Vincent, K.A., 'A modular system for regeneration of NAD cofactors using graphite particles modified with hydrogenase and diaphorase moieties'
Chem. Commun.
2012, 48 (10), 1589-1591.
Link
.
Lauterbach, L., Idris, Z., Vincent, K.A., Lenz, O. 'Catalytic properties of the isolated diaphorase fragment of the NAD
+
-reducing [NiFe]-hydrogenase from
Ralstonia eutropha
'
PLoS ONE
, 2011, 6, (10): e25939.
Link.
Patent
A patent covering the HydRegen technology was filed in 2011. Publication number:
WO2013050760 A2
.